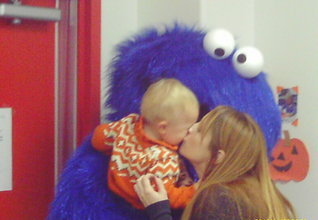 What Families Are Saying
Many of our families have taken the time to share their honest thoughts on every aspect of the Tutor Time experience. The following are reviews of Tutor Time from families just like yours. For even more reviews, we recommend you check out independent forums like Google and
Yelp
.
"One of the good memories is of course the Tutor Time Center and its passionate teaching staff, and needless to say, we miss you the most. You folks are the best people we could ever rely on with both of our kids."
Monirul T.
Commerce, MI
"Thank you, thank you for being such great teachers who care for our children and have their best interests at heart. We have always known that you and your staff are amazing...a very talented group of teachers who are great role models and have a genuine passion for teaching children. Payton is one of many, many examples you have in your portfolio. Steven and I wanted to let you know how much we appreciate what you do for our children."
Hayley W.
Commerce, MI
"Thank you so much for all of the love you show Kilien. Your kindness and energy is appreciated beyond words! There are many days that he comes home and calls me Miss Cathy. We are so honored that he has someone that truly cares helping him every day! From the bottom of our hearts, THANK YOU!"
Lisa M.
Commerce, MI
"My son started attending Tutor Time in 2007 when he was four months old. From the Infant Room to the School Agers - Each teacher has played an integral part in building the foundation of his future. Many lessons were taught and memories were made. We appreciate their continued support! "
Monique & Jeff G.
Commerce, MI
""I love knowing my daughter is safe while in Tutor Time's care and that she's given numerous learning activities throughout the day. Tutor Time is more than a babysitter; it's like being with family who know how to teach."
Coleen S.
Commerce, MI
"We looked at several child care programs in the area. We found Tutor Time to be what we were looking for in terms of growth and development for our daughter."
M. L.
Commerce, MI
"They make my child feel important and always have a very enthusiastic attitude."
L. T.
Commerce, MI
"We have only known our teacher for a couple of months, but in that time period, I have come to know her as a kind and extremely patient person. My child can be super active at times, but I never sensed any hesitation from her from the start."
M. F.
Commerce, MI
"Thanks for being an awesome director and for always going out of your way, and above and beyond your title to make us feel like we are special. Super Job!!"
Amy H
Commerce, MI
"Thanks for always treating Kayden like your own. I only wish I could have met you guys 8 years ago for Dominic!"
Nicole H
Commerce, MI
"Thanks for being such great leaders in our school It makes me (the parent) feel so secure knowing you are in charge of my little ones. Thank you for always being so flexible and helpful to us! You are wonderful!"
Sam and Rich
Commerce, MI
"We appreciate your creativity and how you make learning so much fun! You always seem to come up with the coolest educational tricks and tools. Thank you for taking the time to speak to me everyday. We appreciate everything you do for our kiddos!"
Mark and Jordan
White Lake, MI
"Thank you for your hard work and dedication you give your school and team every day. You are a great asset to our team. Thank you for all that you do! "
Annie B.
Commerce, MI
"As a mom, you always want to know that when you are putting your child under someone else's care that you have the best of the best running that operation, and Miss Amanda, that is you."
Samantha D.
Commerce, MI
"I thank you from the bottom of my heart for taking great care of my kids. Being a crazy, busy mom is much easier thanks to all the little and BIG things you do for me! Thank you!"
Courtney S.
Commerce, MI
"Ms. Cathy is very patient, loving and caring. She is really doing a great job with our son, Nasir. She makes him feel very comfortable when he comes to school. She's teaching him a lot as this year goes on and we are very thankful and blessed to have met her and the whole Tutor Time staff."
Cherish & Robert M.
Commerce, MI
"Thanks for being such a loving care provider. I am so happy I chose Tutor Time. You have made the baby room into a second home! "
H N
West Bloomfield, MI
Read Reviews from Others
or Share Your Own!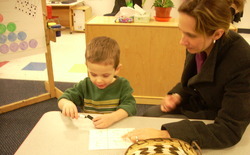 Pay Online
Pay your child's tuition through our online payment system.
Go Now
Like us on Facebook
Great things are happening
at our school.
Check it Out