One-of-a-kind Elective Programs
Extracurricular Learning at Tutor Time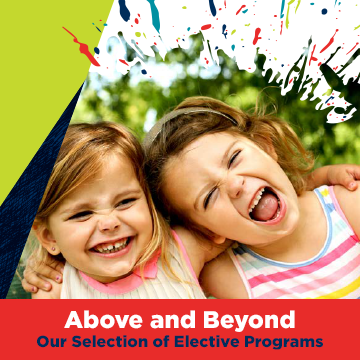 Our elective programs can, for an additional fee, introduce your child to new interests beyond the daily classroom curriculum. By using small-group dynamics, these programs give children new ways to play and explore creatively.
Questions? Our electives guide has answers. Download it here.
Spotlight Series:
Spotlight on Phonics
Spotlight on Spanish
Spotlight on Kindergarten™
Grow Fit® Series:
Grow Fit Yoga!
Grow Fit Yoga Sprouts!
Grow Fit Yoga Sprouts Baby!
Additional Offerings:
Note: Some programs dependent on minimum enrollment requirements. See school for details.