Before and After School
Morning and Afternoon Programs for School-Age Students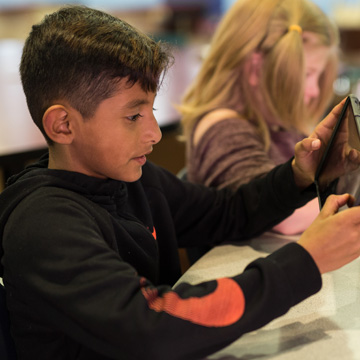 For school-age students, mornings and afternoons at Tutor Time are busy with engaging activities in our cooperative, interactive, and social classrooms. There are five before- and after-school clubs:
Before School


We ready children for dynamic school days with a practiced morning routine that helps them define their daily goals.
After School


Collaboration and self-awareness are encouraged through student-led activities, large-group experiences, and team-building games.


Physical challenges and large motor, team-building games keep kids healthy and fit.


We develop the skills, and provide the tools, for students to best do their homework in a structured, supportive environment.


Long-term projects are developed with and by students, around issues important to them and their community. These activities promote:
Critical thinking and problem-solving
Connecting with the community
Giving back and making a difference
These five clubs ensure students stay active, focused, and engaged in both the mornings and afternoons. These clubs are also designed to emphasize group dynamics, homework support, and character development. Your child will appreciate and enjoy the focused "me time". As they are learning, playing and growing, their sense of character and self with be reinforced in these important areas:
Compassionate ME | Capable ME | Courageous ME | Healthy ME | Social ME
The exclusive My Best Self!™ program for school-age students encourages:
Daily goal setting
Team-building activities
Community projects
Physical fitness
Ask your director for details about the clubs currently available in your school.