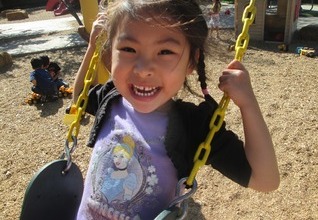 What Families Are Saying
Many of our families have taken the time to share their honest thoughts on every aspect of the Tutor Time experience. The following are reviews of Tutor Time from families just like yours. For even more reviews, we recommend you check out independent forums like Google and
Yelp
.
"I took my son to St. Jude's for his kindergarten entry test. I anxiously waited in the hallway until he was done. The administrator walked him out, smiled, and said 'You tell those girls over there at Tutor Time they are doing a FANTASTIC job. He's so advanced!' Thank you for all you guys do!"
Kelly B
Calabasas, CA
"We are so impressed with all of the manners my daughter has been learning and implementing at home. She surprises us with "thank you," "you're welcome," "please" and "no thank you." We are very grateful. "
Sarah B
Westlake Village, CA
"The staff is knowledgeable and I always ask them questions such as when to start certain foods, etc., instead of having to call my doctor's office or do the online research. My daughter loves and adores them! They send home photos of her all the time and her artwork is priceless! I absolutely recommend!"
Jerome G
Thousand Oaks, CA
"They have such fun and creative ways of teaching new things. My favorite part is the sense of security I feel. From the loving teachers to the security cameras in each room and the coded entry, it all makes for great peace of mind while I'm at work."
Adrianna C
Moorpark, CA
"Our son is very happy at his new school and so are we. We are very grateful to our close friends who recommended Tutor Time to us and we highly recommend it to anyone who's looking for a safe and fun place for their young children to learn, grow and socialize. Thank you guys for all your hard work!"
Fargol R
Agoura Hills, CA
"I have had my two children at Tutor Time in Agoura Hills for over five years now and these caregivers have become family to us. I trust them with my children's lives, and that is the biggest recommendation any mother can ever give."
Beth T
Agoura Hills, CA
"My son has had a terrific three years at Tutor Time. In addition to new friends and fun activities, he is completely prepared for kindergarten."
Lorelei
Westlake Village, CA
"You become family with the staff. Your children grow up together and likewise, the parents grow up together. The staff [members] become your mentors and are excellent at helping first time parents feel confident in themselves. Nothing but love for this school."
Shannon S
Simi Valley, CA
"My niece goes to Tutor Time and after spending a day watching her in the toddler program, I was impressed. The place is clean and the kids have so many cool things to do. The staff is amazing and it shows that they love what they do."
Susan B
Ventura, CA
"My daughter is a happy camper. She likes her teachers and the facility is clean and secure. Their curriculum is engaging and she gets all her progress and work in her folder [sent home] each week. They have different ancillary programs like cooking, sports, and dance...we are happy there, overall!"
Janette B
North Hills, CA
"If you are looking for a school that will let your child know how much they are loved and valued then you have found it."
Alicia K
Agoura Hills, CA
"My daughter loves going to Tutor Time - she has always loved her teachers there and enjoys all the activities. I feel she learns a lot there and I've been impressed with the professionalism of the staff. Big thumbs up."
Kaushik C
Newbury Park, CA
"Tutor Time is the perfect place for babies to after-school elementary children. I would highly recommend Tutor Time to anyone who is looking for EXCELLENT child care. It is CLEAN and the people who run it are very professional. They treat your children like their own!!!"
Kathleen W
Westlake Village, CA
Read Reviews from Others
or Share Your Own!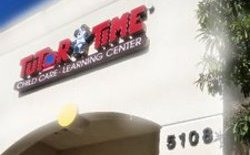 Pay Online
Pay your child's tuition through our online payment system.
Go Now
Like us on Facebook
Great things are happening
at our school.
Check it Out