Eastvale, CA Daycare
6020 Hamner Avenue, Eastvale, CA 91752
Welcome to Tutor Time of Eastvale, CA
My name is Tammie, and I am the director of our amazing educational daycare in Eastvale, CA. I have my associate's degree in early childhood education, as well as more than 20 years of experience as a teacher and center director. I am confident that I have what it takes to run one of the best educational daycare facilities in our community. I am fully dedicated to our families, children and staff.
At Tutor Time, our
infant child care
,
preschool programs
, and
private kindergarten
provide the perfect foundation for learning and child development. I love interacting with our families here in Eastvale, developing lifelong relationships, creating family solutions and enhancing the quality of life for our families. We have a very warm environment and an open-door policy, so parents can stop in at any time.
I am fortunate to have such a great team of teachers. They are friendly, nurturing and care deeply about what they do. More than half our teachers and staff are going on six years at Tutor Time.
Our school opened in 2005 and is truly a state-of-the-art facility. I know you will love it! I encourage you to give us a call or just come in for a tour and learn about everything that Tutor Time ecucational daycare in Eastvale, CA can offer your family.
CA State License # 334817907/908/909
We are accredited by
Accreditation by a nationally recognized organization is an important certification. It means our school employs "best practices" in the social, emotional, physical, language and cognitive development of children.
A Day In The Life Of Our Students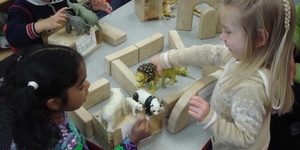 Learn more about how Tutor Time develops every child's unique interests and abilities through hands-on active learning. It's a fun day. It's an educational day. All in a safe, nurturing environment.