Corona, CA Daycare
1214 Magnolia Avenue Ste 101, Corona, CA 92881
Welcome to Tutor Time of Corona, CA
Thank you for visiting our Tutor Time educational daycare in Corona, CA! My name is Sherri and I am the Director of this wonderful school. I have an associate's degree in liberal studies with an emphasis in early child development, as well as 27 years of experience in teaching and managing.
At Tutor Time in Corona, we offer a variety of early education options including
infant care
,
preschool programs
, private kindergarten and a pre-K curriculum as well as a before and after school program for your school aged children. The center has a home-like atmosphere; we plan many events throughout the year so all our families can get together to meet each other and develop relationships in a more relaxed setting. I strive to create a warm, loving environment and my door is always open to anyone who needs to talk.
My goal is to provide quality teachers who have the same passion and love for children as I do. We are fortunate to have an outstanding staff dedicated to our children and families. More than 75% of our teachers have been at our center for over seven years. Newly hired staff goes through three days of extensive training prior to being in the classroom with the children. Training is continued with monthly training meetings. We also provide teacher in-service training one day a year.
We value the relationships with all our families and encourage you to participate in all our special events we offer throughout the year, including Parents' Night Out and other family events.
Schedule a tour today to see what makes us the leading provider in early education and child care in Corona, CA. We would love to show you all the wonderful things we have to offer your child here at Tutor Time!
License #'s 334817944, 334817942, 334817943
We are accredited by
Accreditation by a nationally recognized organization means our school employs established "best practices" in the social, emotional, physical, language and cognitive development of children.

Our school is Nationally Accredited by NECPA (National Early Childhood Program Accreditation). We received the award in April of 2011received our recertifcation in April of 2012, and continue to meet the needs of accreditation standards. The standars that we follow are higher than the state of Calfifornia Community Care Licencing standards.

A Day In The Life Of Our Students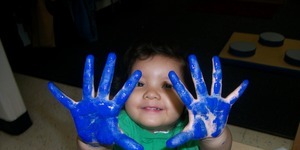 Learn more about how Tutor Time develops every child's unique interests and abilities through hands-on active learning. It's a fun day. It's an educational day. All in a safe, nurturing environment.